Resident Enrollment
District 7 residents can enroll their children anytime of the year during Board Office hours at 20629 Annapolis, Dearborn Heights, MI 48125.
Enrollments are being done in person at the Board Office by appointment. When you have completed all pre-enrollment steps, and have all your documentation ready, please click the button below to make an appointment!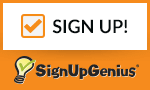 To complete your enrollment, you will also need to bring the documents listed below along with your printed forms to the Board of Education, 20629 Annapolis Dearborn Heights.
Original Birth Certificate
Complete immunization records
Name and address of the last school attended
Utility Bill & Mortgage Statement or Tax Bill (if you own your home)
Utility Bill & Rental Agreement ( if you are renting your home)
Proof of Custody (Divorce or Guardianship)
IEP Paperwork if your child receives special education services